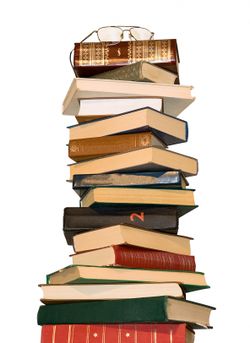 Sorry I've been lax with this feature in October.  It wasn't that I was not reading….but I've been on the road and at conferences just about all month and I just didn't have time to get this post built.
None the less, here's what I've been reading these past few weeks and my take on each.
Word of Mouth Marketing by Andy Sernovitz (buy it here)
If you think you've already read this book — you haven't.  Andy did a revised version in early 2009 and added lots of new case studies, worksheets and even some new chapters.  So don't be fooled.
With all the case studies and worksheets — if you read this book and don't walk away with a huge list of action items…shame on you.  This book is built to be more of a workbook than a text book.
It's light on theory, heavy on real life examples and ideas you can implement quickly.
Bottom line:  Very practical examples.  Lots of idea generators.  It's not rocket science…and yet most people stink at it.  Read the book so you don't stink too.
The Three Laws of Performance by Steve Zaffron & Dave Logan (buy it here)
The premise of the book is that there are three laws that will always affect performance…just like the law of gravity will always have an effect on if you're heading up or down!
The three laws are:
How people perform correlates to how situations occur to them
How a situation occurs arises in languages
Future based language transforms how situations occur to people
The authors recognize that businesses and their leaders face radical shifts in the corporate climate and confront pressing organizational problems. They offer communication-based solutions called the "Three Laws of Performance" that they believe can transform companies and individual relationships. They explain how to energize and sustain your organization by using candid language, open discussion, confronting past wounds and voicing a positive future vision.
Bottom line:  Superb case studies and learning.  You can't skim this one…it's a bite and chew thoroughly type read.
War in the Boardroom by Al & Laura Ries (buy it here)
Al & Laura Ries are fixtures in the marketing book genre.  Their newest book, War in the Boardroom is going to keep them on top of the heap.
This book looks at why left-brain management and right-brained marketing don't see eye to eye and what to do about it.  As the book jacket says…management deals in reality, while marketing deals in perception.  And so the battle begins.
Packed with dozens of lively, real-world examples clearly demonstrating the difference between management and marketing — and where both groups have taken their brands for better or worse. And you'll want to read their predictions about some of today's marquee brands such as Google and Amazon.
Bottom line:  You'll love the examples, stories and tone of this book.  I have to believe you will see both sides of the argument a little differently after reading the Ries' latest hit.