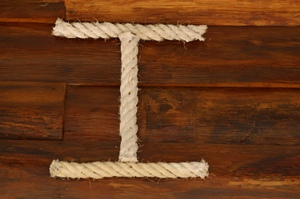 A year or so ago, there was the Z list. Next, the W list.  Then, came the O list.  Now, I think it is high time that we share with the world the power of blogging in Iowa.
Meet the I list.
If you're an Iowa blogger, grab this list….add any Iowa blogs that might be missing and then post it on your blog.  Let's see how many we can get.  If you're not an Iowa blogger — grab the list and challenge your state's bloggers to match or beat it!
Either way — what a great way to launch the new year — some link love and even more important — some long overdue props to the state that is not only setting the political course with our caucuses, but also charts the waters for bloggers everywhere.
The I list:
Adam Carroll
Andy Drish
Art Dinkin, CFP, CLU, ChFC
Association of Business & Industry
Babich, Goldman, Cashatt & Renzo
Barry Pace
BeatCanvas
Blue Frog Arts
Brett Trout
Bridges Financial
Broom Wizards
C Wenger Group
Carpe Factum
Claire Celsi
Cloud Nine Diamonds
Compass Financial Services
Conference Calls Unlimited
Dave Dreeszen
Des Moines Families
Dickson, Mackaman, Tyler & Hagen
DMWebLife
Do You Q?
Dr U Fantasy Football
DSM Buzz
Dwebware
Employer Ease
Eric Peterson
Focal Point Multimedia
Gift Idea Help
Home Know-it-All
Insight Advertising & Marketing
Iowa Bed & Breakfast Association
Iowa Biz
J. Erik Potter
Jann Freed
Josh More
Kyle's Cove
Maiers Educational Services
McKee, Vorhees & Sease
McLellan Marketing Group
NCMIC Insurance
Purple Wren
Radio Iowa
REL Productions
Rental Metrics
Rita Perea Consulting
Roth & Company
RSM McGladrey
Ruby's Pub
Runners' Lounge
Rush Nigut
Ryan Rossinick
Simplifive
Snap! Creative Works
Studio 24 Design
Swing Station
The Members Group
The Mitchell Group
The Simple Dollar
Transition Capital Management
US Rodeo Supply
Victoria Herring
Wade Den Hartog
Wealth With Mortgage
When Words Matter
White Rabbit Group
Hat tip to Mike Sansone for compiling this list.
12/31 Update (more great Iowa Bloggers…)
24-Hour Dorman
Bleeding Heartland
Blog for Iowa
Century of the Common Iowan
Chase Martyn On Display
Cyclone Conservatives
FromDC2Iowa
Iowa Geek
Iowa Guy's Blog
Iowa Progress
Joe Says So
John Deeth
NewsConference
OnTheStreet
Political Fallout
Political Forecast
Popular Progressive
Price of Politics
State 29< br /> The Radloff's Random Midnight Thoughts
Thoughts From the Oasis Amidst the Corn

01/02/08 Update:
Know any more I should add?