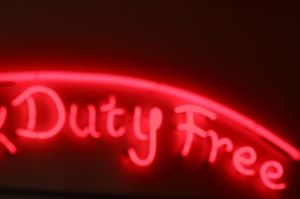 Every now and then, we package up some smart thinking into a white paper, report, or e-book. We're happy to share these resources with you.
So along with the notes from tonight's presentation, you'll find some of those items. Hope they're helpful.
Tuesday's presentation on marketing: (download)
MMG's Printing 101 (download)
This guide will walk you through some of the things you should think through before you print anything. it will also give you some often forgotten items that need to be included in a request for an estimate and talk you through going on a press check or viewing a proof.
Marketing Lessons from Walt (download)
An insightful look at best practices marketing from one of the marketing greats — Walt Disney. Read about setting expectations, listening, creating surprises, dancing with the one who brought you and several other marketing gems right from the imagination and heart of Walt.
Advice for the College Grad (download)
I asked my readers to take pity on all the college students who were about to start their first real job hunt. I suggested that the greatest graduation gift we could collectively offer was tough lessons learned, insights and practical tips. "Let's give them a fighting chance," I said.
50 pages of sage advice. All for grads. All for free. (Some good reminders for us old dogs too!)
5 Marketing Musts During a Recession (download)
Unfortunately, when people are afraid or worried, they sometimes make bad decisions. Especially when we're talking about how/if they spend their money. An economic downturn is a huge opportunity for those businesses that seize their courage and forge ahead. Here's a brief blueprint on what you should be doing to not only stay the course, but to win marketshare while your competitors are paralyzed.
Recommended Books:
Becoming a Category of One by Joe Calloway
Make to Stick by Chip and Dan Heath
Robin Hood Marketing (Stealing Corporate Savvy to Sell Just Causes) by Katya Andresen
The New Rules of Marketing & Pr by David Meerman Scott
Meatball Sundae: Is your marketing out of synch? by Seth Godin