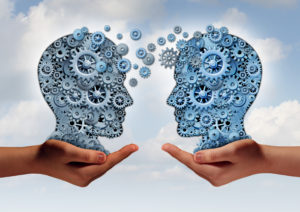 Your business doesn't need to hire an agency. But the opportunities ahead are too big to risk going at it alone. How do you bridge that gap?
What if you could have one of Iowa's most experienced marketing teams at your side? Coaching, sharing best practices and holding your feet to the fire to make sure you don't let those opportunities slip away.
That's the MMG marketing cohort.
Here's how it works:
A monthly in-person mastermind meeting (7 am – 11 am on a Saturday*)
Dinner check-in with just you and Drew every six months
An accountability buddy from the group with mid-month check-ins
Restricted to 12 businesses (business owners only) so everyone gets plenty of hands-on help
Agency veteran Drew McLellan and his team at the table, helping you plan your marketing strategy and tactics
Within the first two meetings you'll develop:
Buyer personas (who are your best fit customers)
Mapping the buyer's journey so you know when/where you talk to your prospects
Marketing action plan with tactics and a timeline
Marketing budget (both your time and your money)
Definitions of how you will know if it's working (metrics and ROI)
And then you're off to the races and expanding your existing clients' spend while earning new customers.
Why are we doing this? Because we miss helping small businesses and getting our hands dirty. And after doing business in Iowa for over 20 years, we want to pay it forward a little.  But make no mistake — we're going to make you work hard. It will be fun but it will definitely be work!
How much?  There are no long term commitments.  We'll take it quarter by quarter and if we keep adding value and you keep adding to your bottom line, we know you'll stick with it.
You can pay $1,250 monthly or $3,000 for the quarter.  (That's either an $15K or $12K annual fee, depending on how you choose to pay.)
Click here to download registration form. 
*Dates of live meetings:
September 9th
October 14th
November 18th
December 16th
January 6th
February 10th
March 10th
April 7th
May 5th
June 9th
July 14th
August 11th
Still have questions? Click here and fire away.